Whether you're selling on third party sites like Amazon, eBay and Etsy, or you've got your very own website to showcase your goods, one of the best ways you can make your products more appealing is simple – use a background remover to present them on a pure white background.
In fact, experts agree that this formula for product photography increases click-through rates, boosts conversions, and improves your brand's image. inPixio Photo utter allows you to remove distracting backgrounds in your product photography, all in a matter of minutes! In other words, it's much simpler than you think to achieve pure white or transparent backgrounds, making you look like an eCommerce superstar.
Before: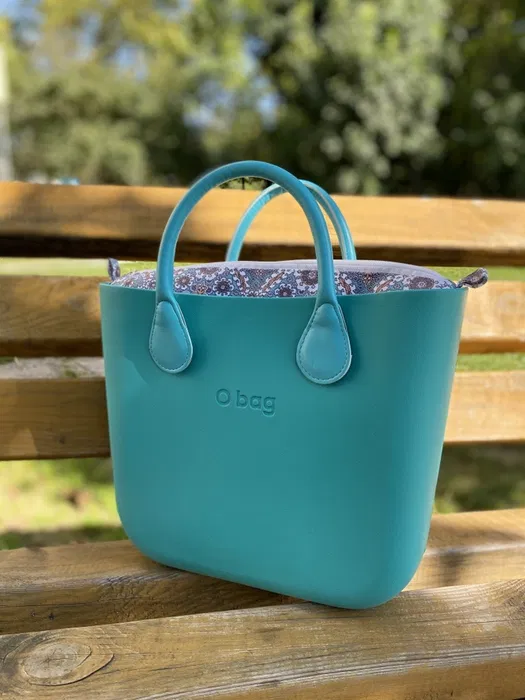 Step 1: Upload your photo into inPixio Photo Cutter and select the Cut-Out tool from the Edit menu.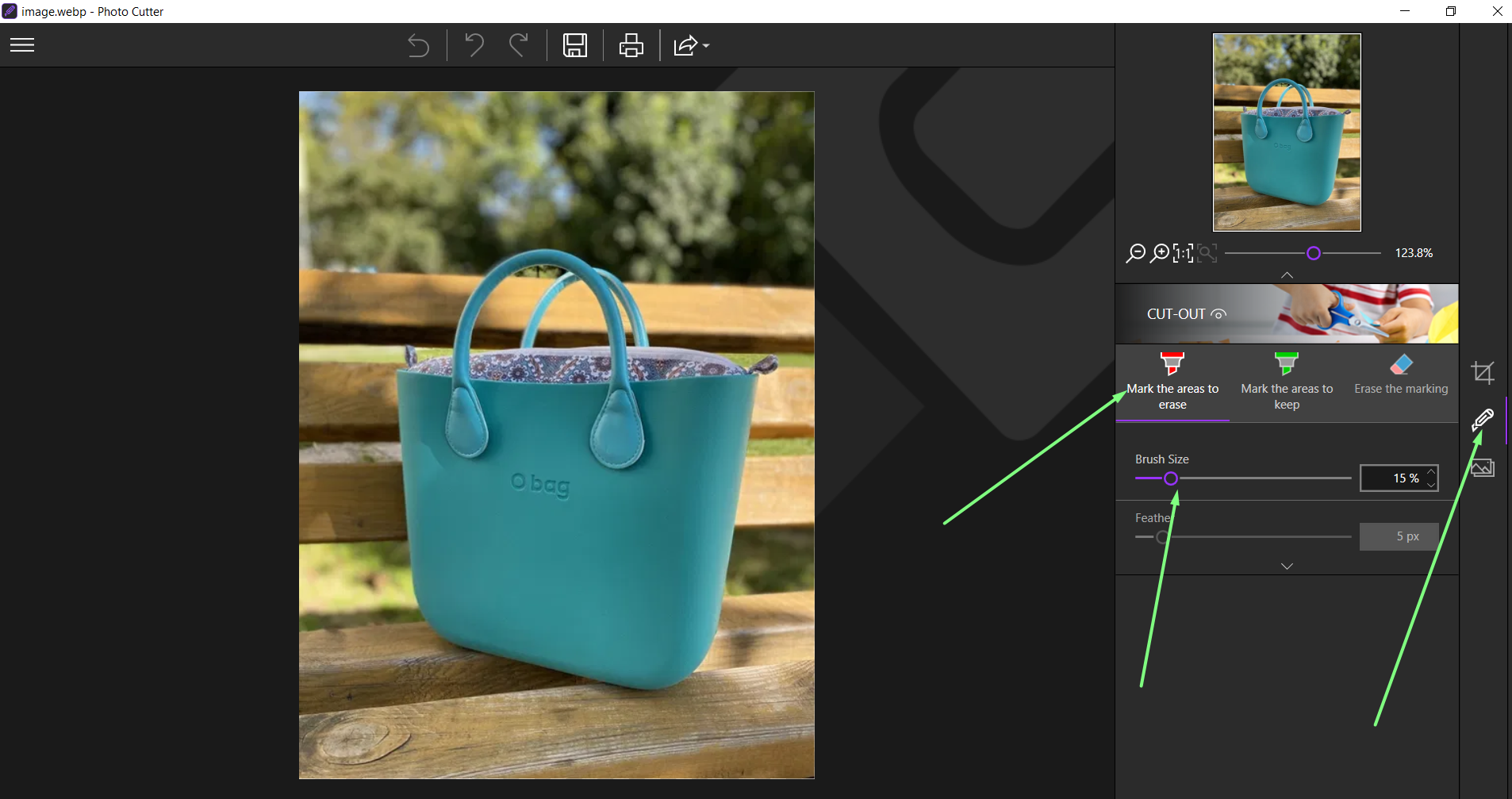 Step 2: Select the Mark the areas to erase option. Place a mark in the area of the background you wish to remove with a simple click. A single paintbrush stroke will automatically define the rest of the background to be removed. To add another part to remove, mark it again
Step 3: Choose a brush size/feather from the options, and carefully start removing your product's background with the brush tool.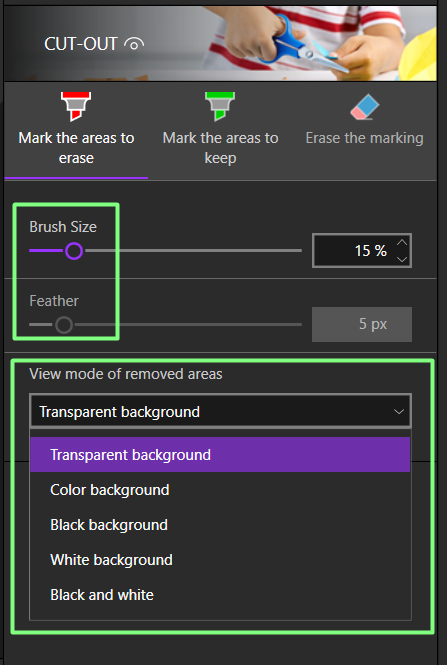 You may need to adjust your brush size and hardness depending on where you're working. It helps to start with a larger brush to remove the majority of the background, then change to a smaller brush size with a higher hardness to come back for detail work around the edges of the product.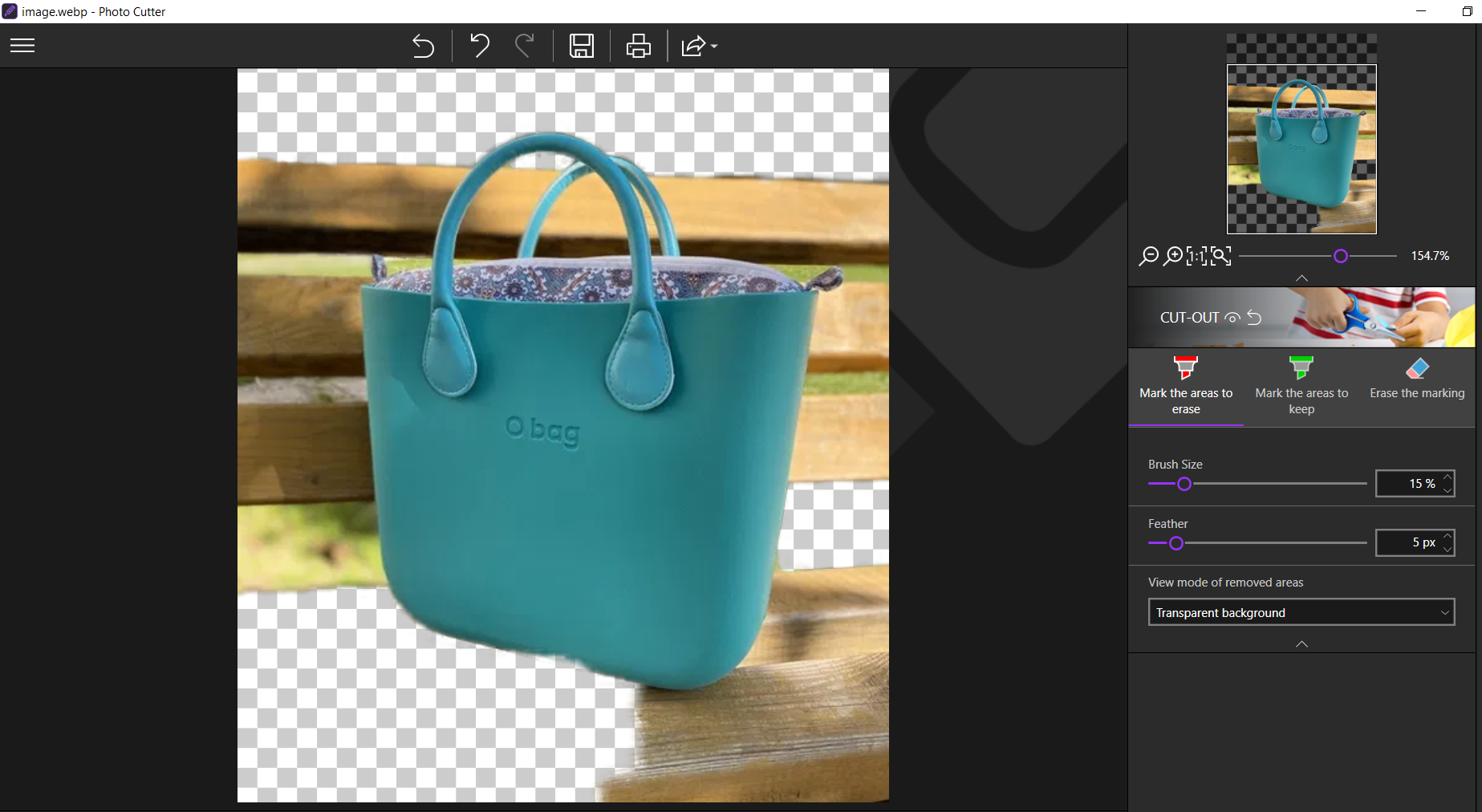 Step 4: Minimize the brush size and zoom in to your photo. Here's where we'll get really detailed. Carefully paint around the edges of your product. If you accidentally start to paint over your product, select the Mark the areas to keep tool to remove the paint.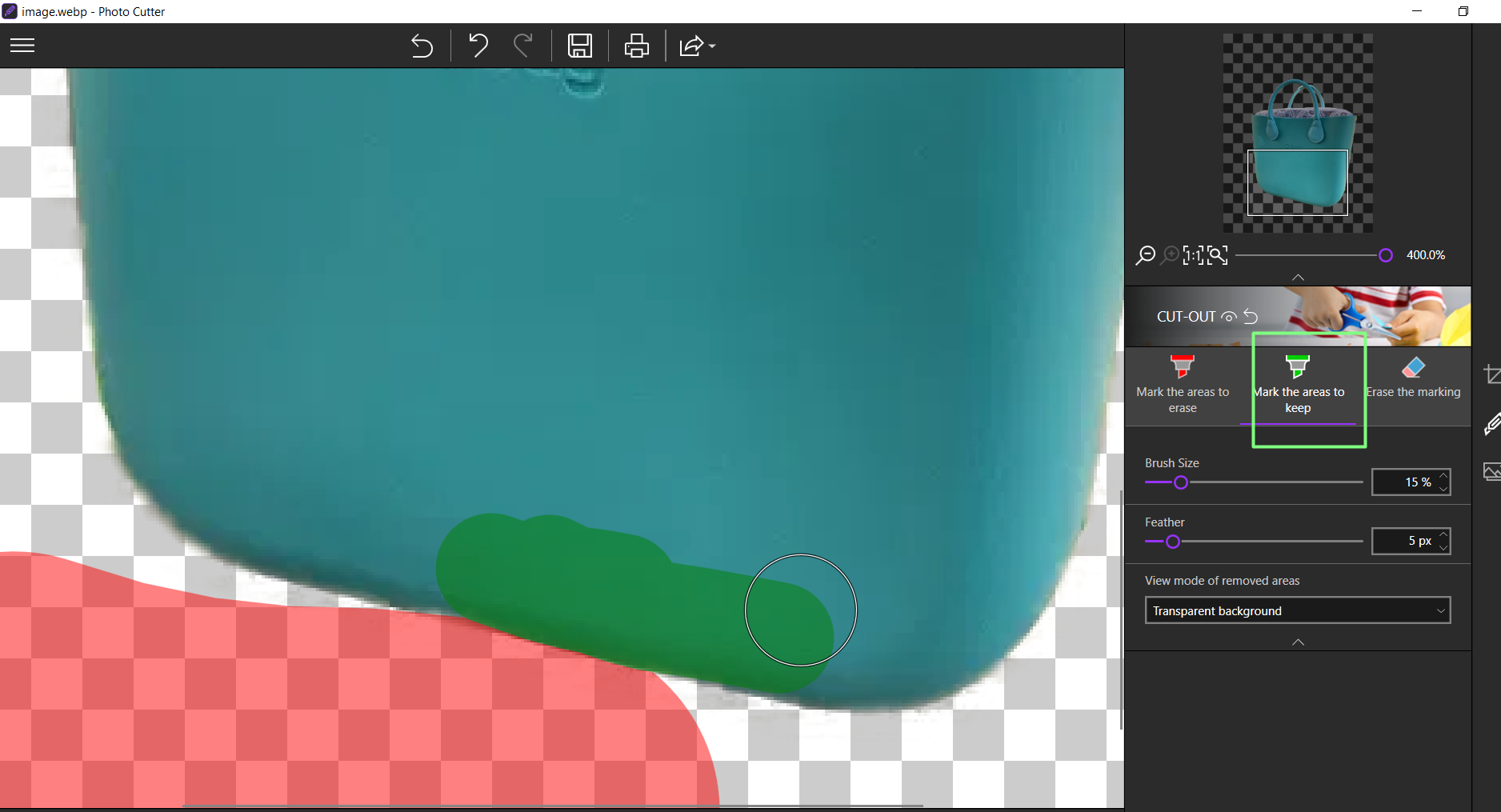 Step 5: After you've removed the background and are ready to save, make sure you Save As PNG after clicking the Save button at the top of the Photo Cutter. This will keep the background transparent, and let you save it as a layer to add to another image.

Alternatively, add a full white/black/color background by selecting the required background in the drop-down list of the View mode of removed areas. For this, you can Save As PNG to keep the white/black/color background attached.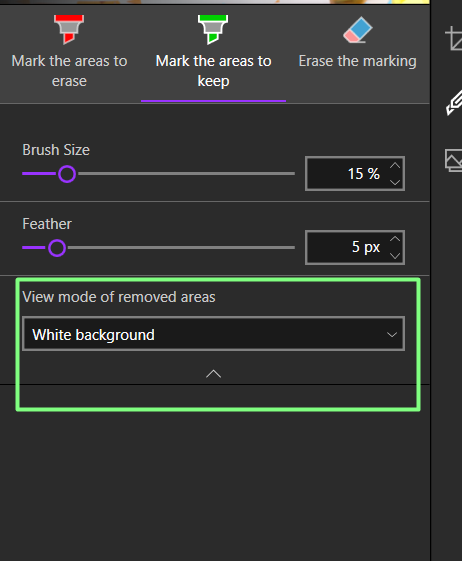 After: