In this article, we will show you how you can erase unwanted objects from a photo.
Launch inPixio Photo Studio.
Open the Photo Eraser module.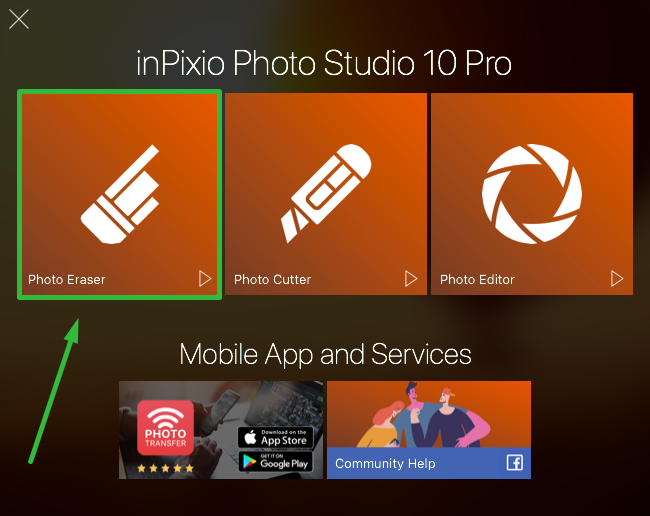 Click Open... to choose the photo you want to edit.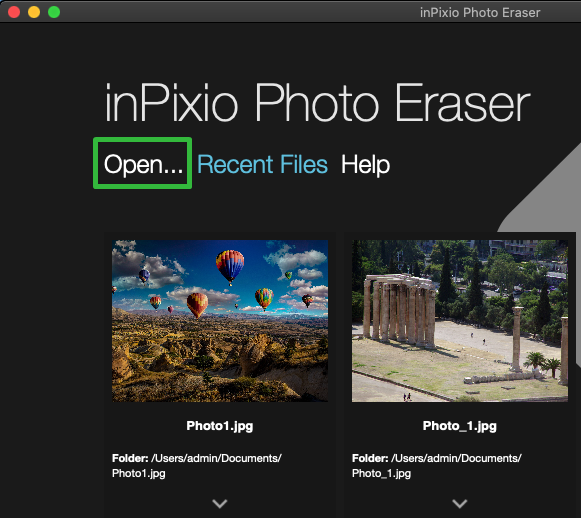 Choose the brush tool. Hold down the mouse button and drag your cursor to mark any object that you want to remove.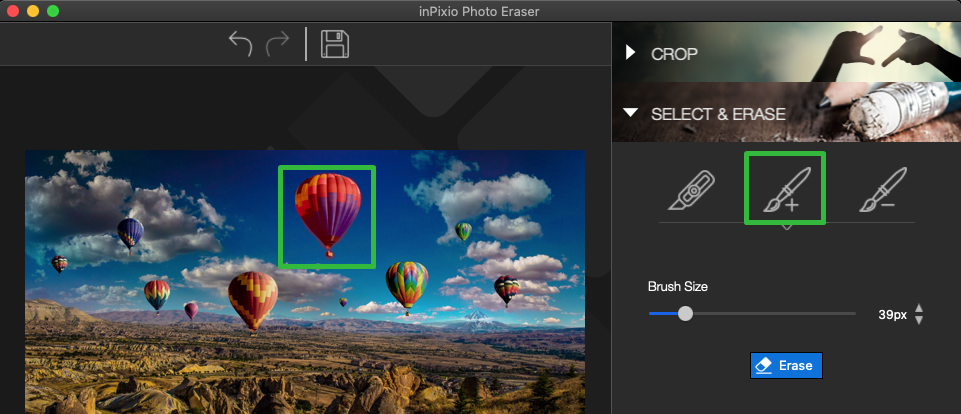 You can change the brush size by moving the slider or choosing the pixel size.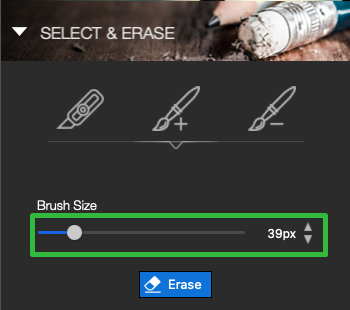 Choose the brush tool with the minus icon to erase the markings.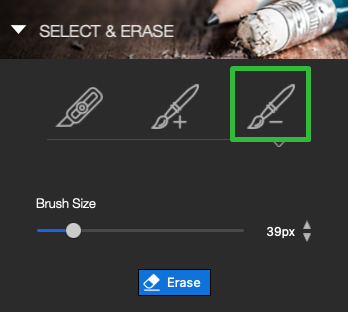 Choose the utility knife icon to select a rectangular shape for erasing.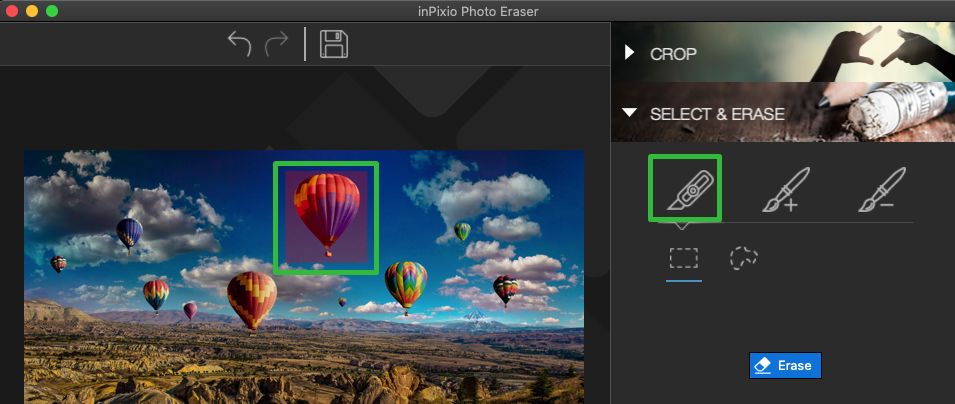 When you selected the area for removal, click the Erase button.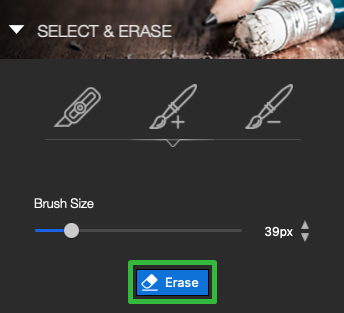 The erasing process might take some time depending on the area you want to erase. You will see the process bar on the top panel.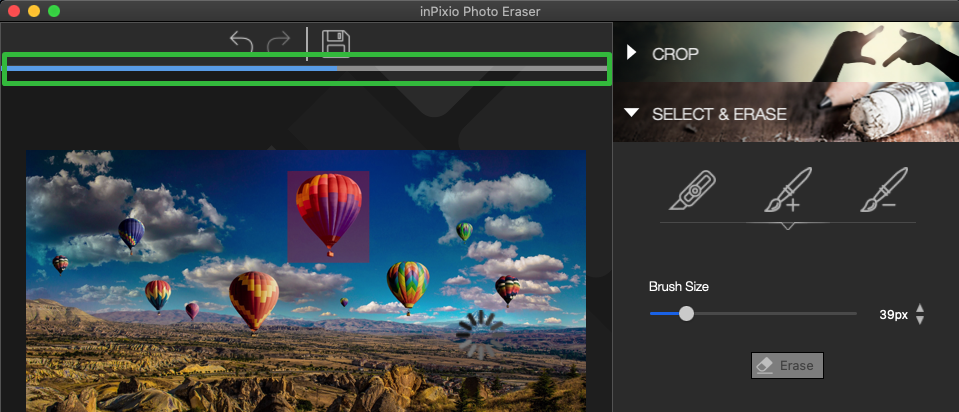 Once the object is erased, you can clean up the area using the cloning tool if needed. You can also use the cloning tool for removing objects.

Choose the Cloning tool and click on the Source Point.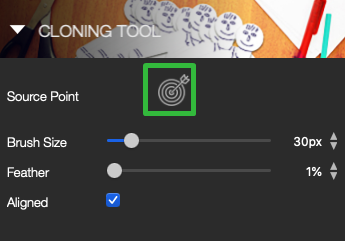 You can adjust the Brush Size and Feather settings. The feather setting makes the edges of your brush softer allowing you to blend the objects into the background easily.
You can switch on/off the Aligned option. It will affect the movement of the source point. If it's switched off the source point will stay in one place.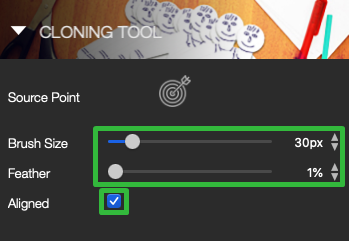 Move the target cursor to the area you want to duplicate and click. As an example, we will remove the hot air balloon in the photo by replacing it with the sky. So we will choose the part of the sky as the source to duplicate.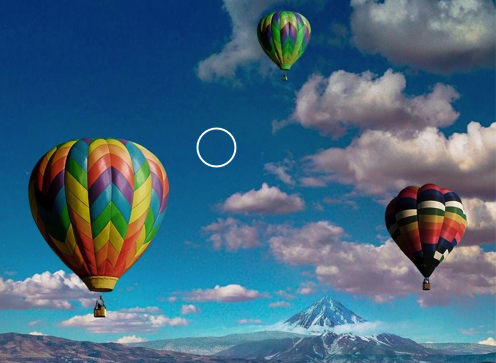 Then move the cloned image to the area where you want to place it. We will place this part of the sky over the hot air balloon to cover it up. You can click repeatedly and move the cursor until the whole balloon is covered or you can click and drag the cursor.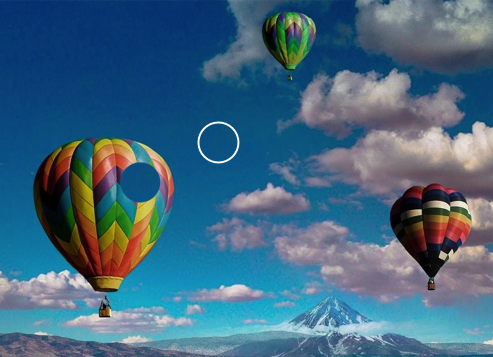 Click on the diskette icon when you are done to save the modifications.