This message occurs when there is corruption with the MSI installation file. When this error pops up, installation nor uninstallation of the inPixio software is possible.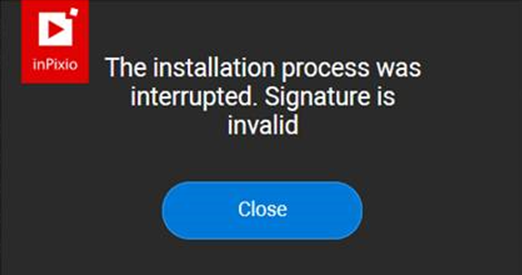 Use Microsoft Fix It utility from the following link to force remove the inPixio software https://support.microsoft.com/en-us/help/17588/fix-problems-that-block-programs-from-being-installed-or-removed
Reboot the computer after the Fix It utility completes
Attempt to reinstall the inPixio software by following the link from your purchase confirmation
If the issue persists, please contact our Technical support directly.