In order to install backgrounds, first, open an image in inPixio Photo Studio and go to the Background menu:
Then select Replace Automatically or Replace Manually, once the background is removed, please click Continue
Then go to - Image - My images - Add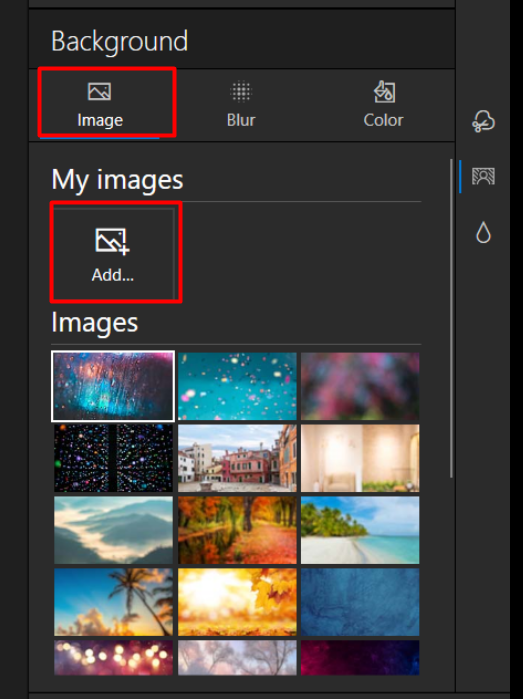 Open the folder where the backgrounds are located, select all the images in each folder, and click Open. (E.g. C:\Program Files\InPixio\Photo Studio 11\Assets\Backgrounds\Images)
The backgrounds will be saved in the program's database.
Do this for each unzipped folder.
Then you can select one of the backgrounds for your photo.