In this article, we will show you how to add backgrounds.
You can find the instructions for the following software versions:
inPixio Photo Studio 12
On the home screen choose the Remove Background mode.

Choose the image you want to edit.
Click on the Images section -> My Images.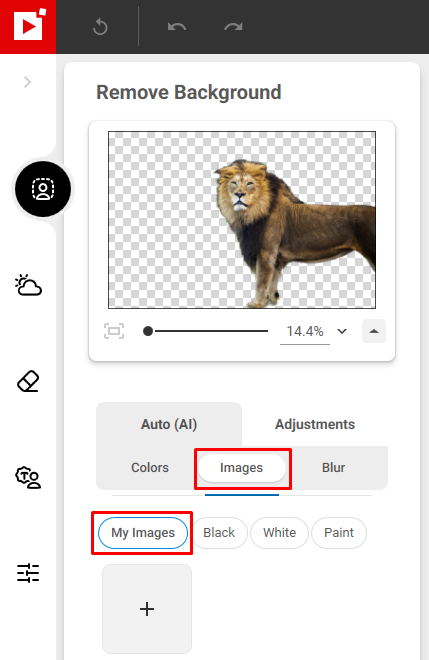 Click on the plus icon. A Browse window will open allowing you to choose an image from your PC.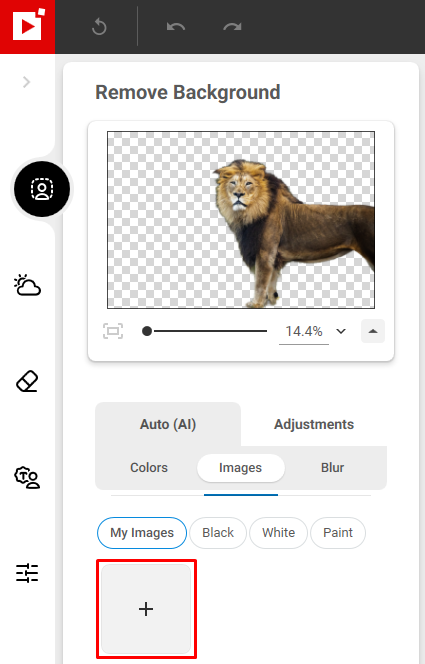 The image will be added to the section My Images. If you want to remove it from the list, right-click on it and choose the option Delete this image.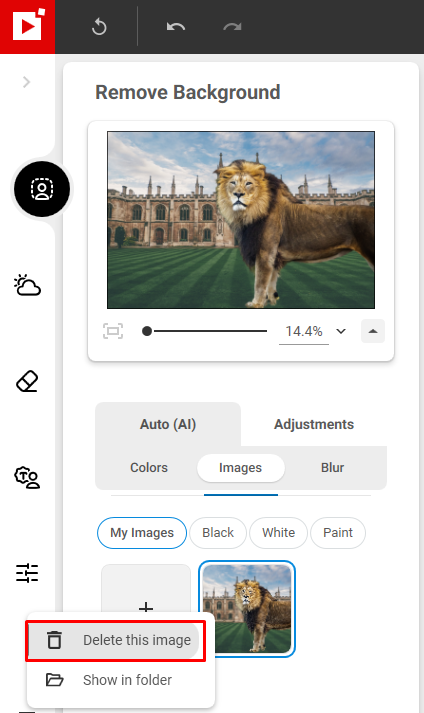 inPixio Photo Studio 11
Open an image in inPixio Photo Studio and go to the Background menu.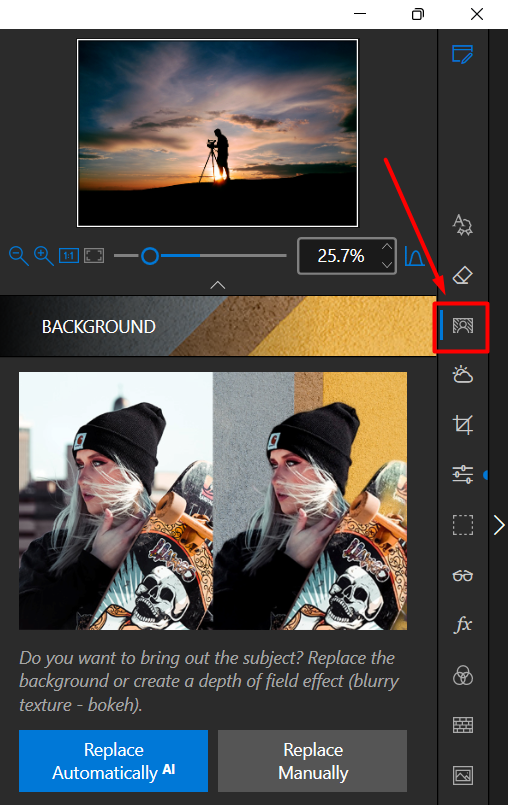 Select Replace Automatically or Replace Manually, once the background is removed, please click Continue.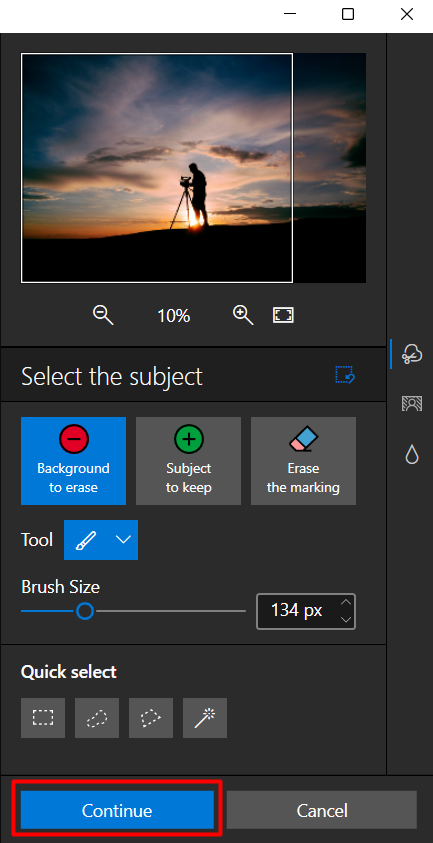 Then go to Image -> My images -> Add.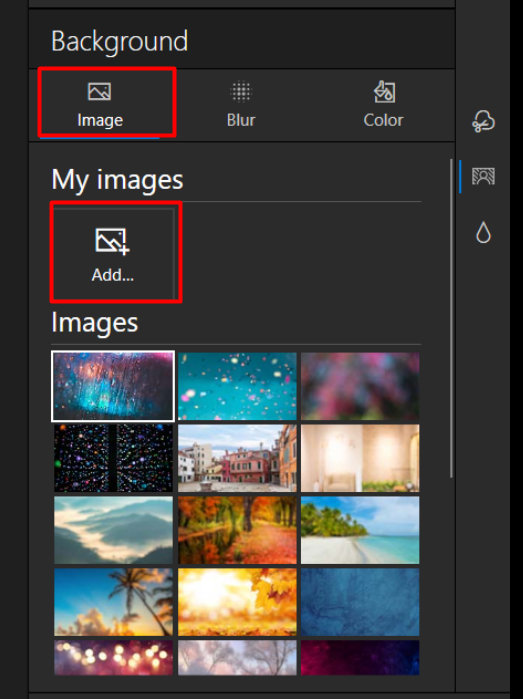 A Browse window will open. Select the images you want to add as backgrounds and click Open.
The backgrounds will be saved in the program's database.
You can click on the cross in the right upper corner of the image to remove it from the backgrounds list.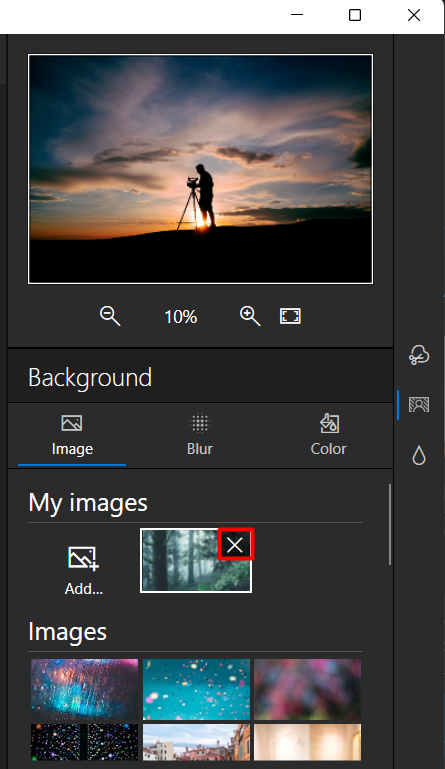 If you have not purchased inPixio yet, you can do so here.