Your product is linked to your inPixio account. When you sign into inPixio on your new device, your license will transfer automatically but you need to unassign your product from your old device first. If you don't unassign your product before connecting to your new device, the free version will be activated.
Click here to go to your Account Portal.
Click on the arrow next to the product you want to transfer.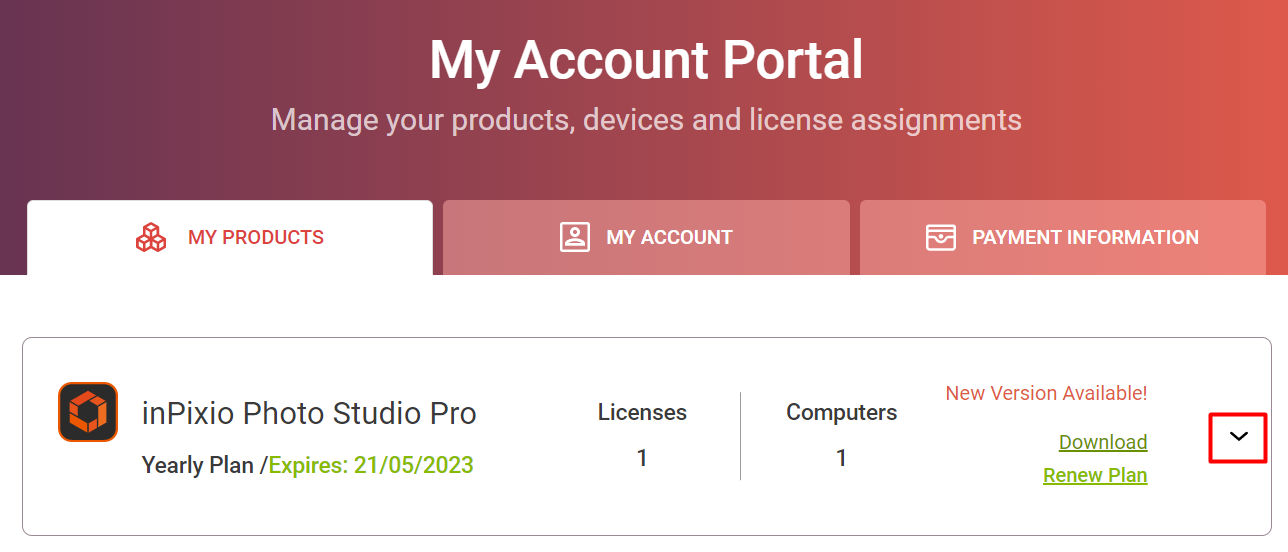 Click on the X next to your current device.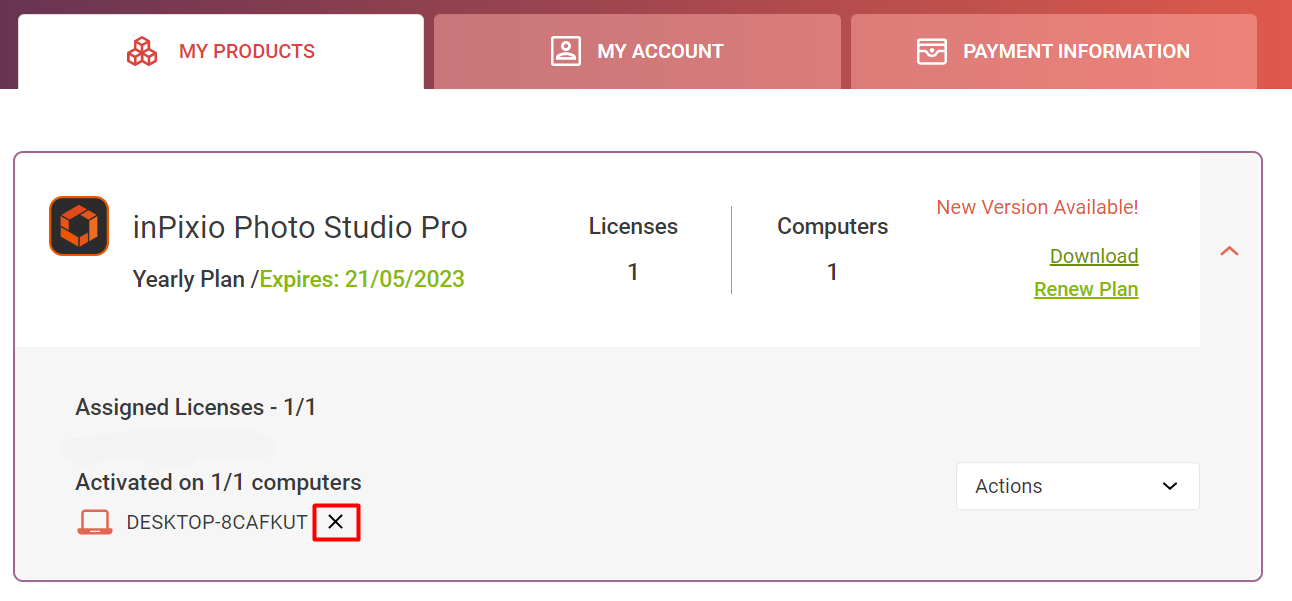 Your license will be ready to be transferred to a different PC!