In this guide, we're going to introduce how to add frames to photo with the help of the Photo Editor in detail.
Step 1. Start inPixio Photo Editing Toolkit and add photo to the program window. Then you'll find the panels on the right side of the interface. Now click the Frames icon photo Editor Frame Guide - Frame Icon to enter the Frames panel.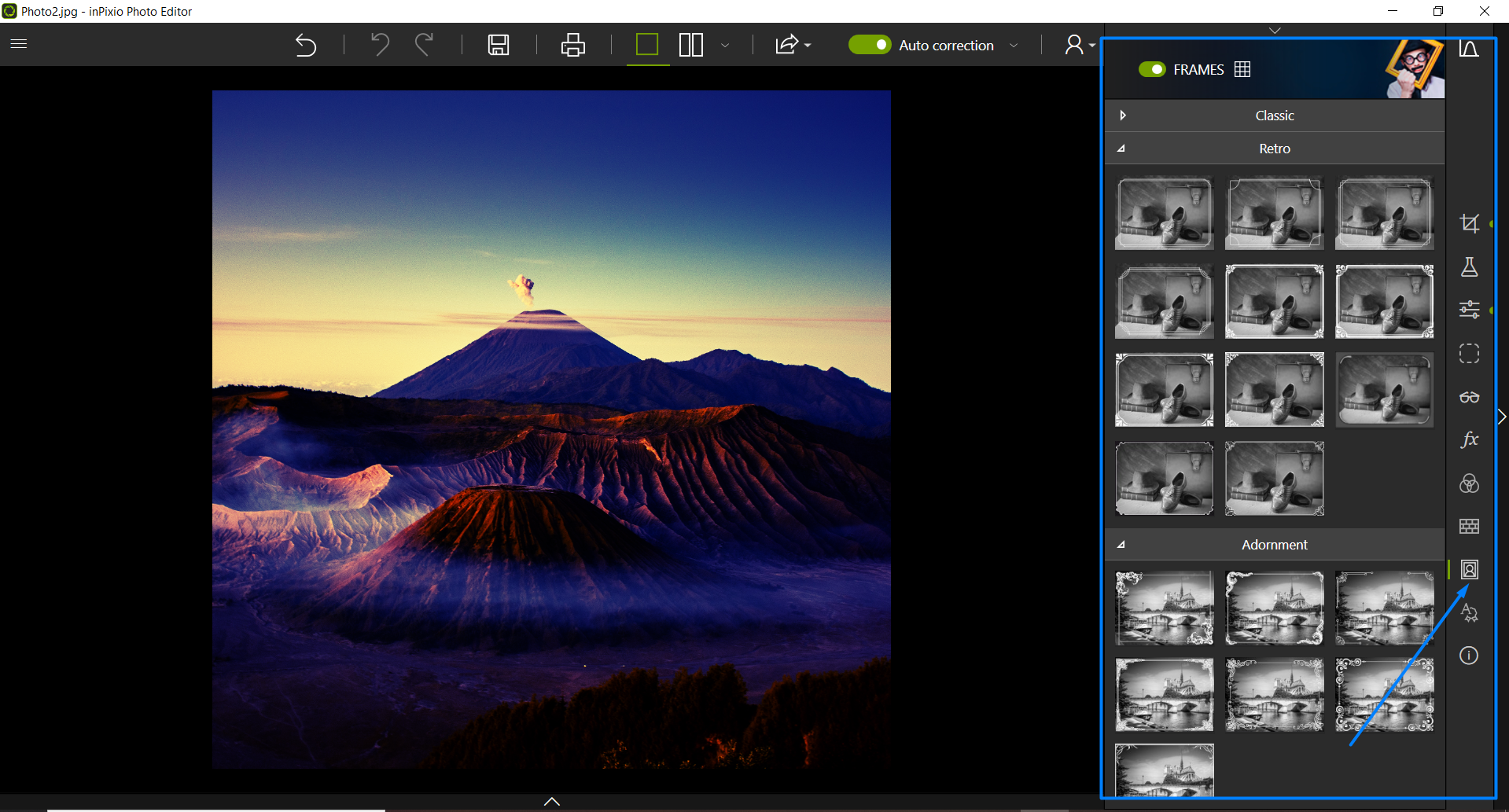 Step 2. Select a frame for your photo, and you'll see the preview directly in the program window.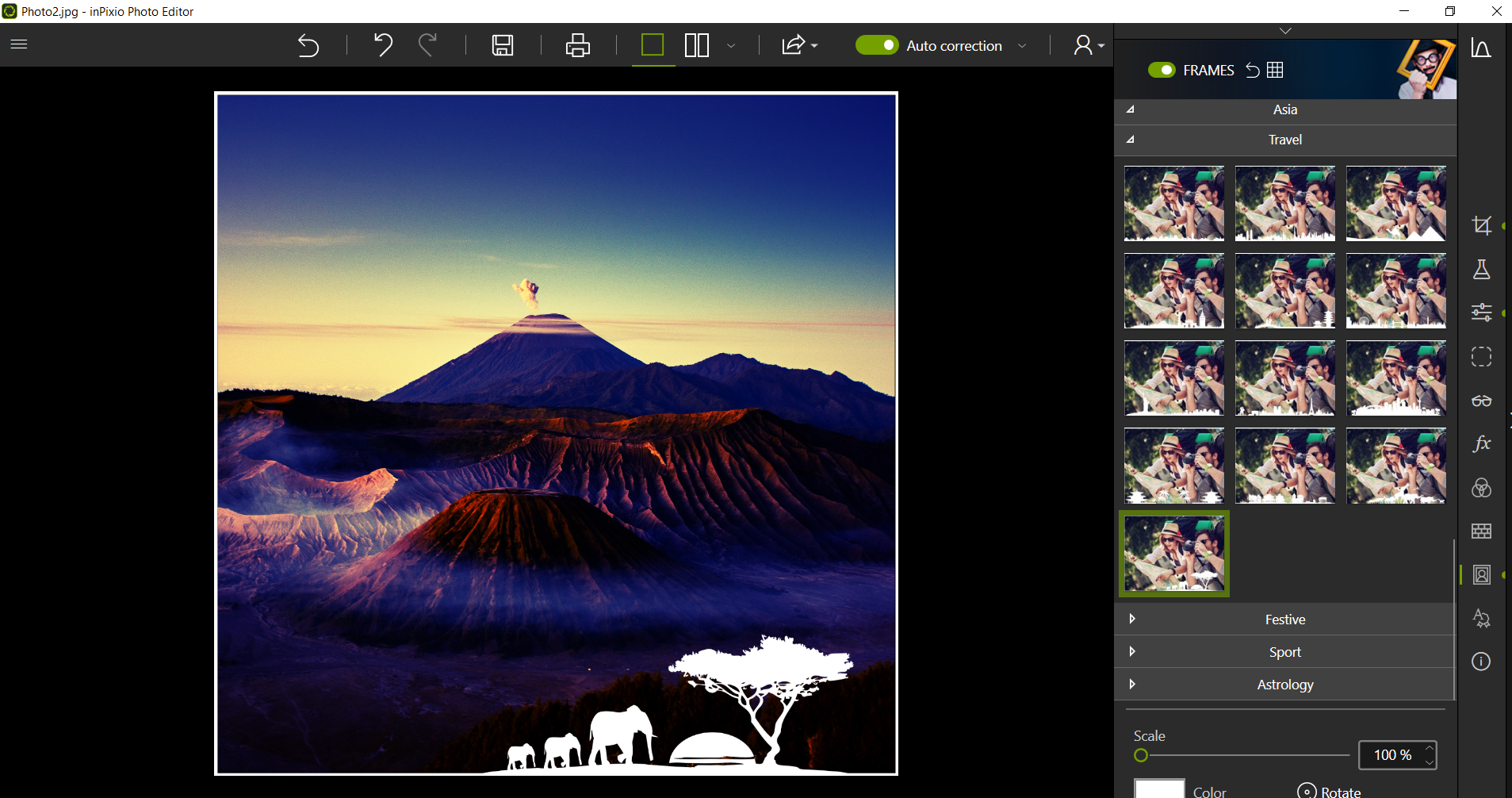 Step 3. If you're satisfied with the frame, you can click the Save button at the top middle of the program window to save the photo to your computer.

You can also scale the frame if you want to make the frame bigger, change the color, or rotate the frame.