If you know your current password, please visit the Account security page to update it.
Click on Change.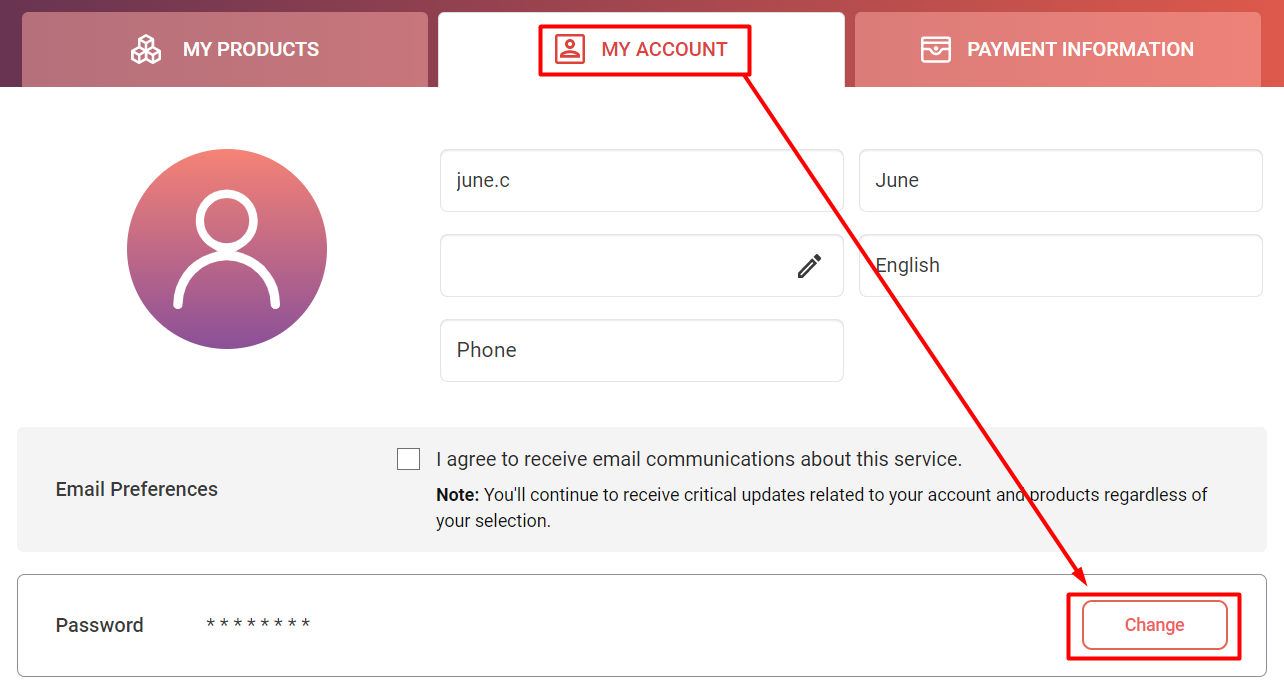 Once done please click on the Change button. Please note that your new password must be at least 6 characters, containing both letters and numbers.

To reset your password, we can send you a one-time login link to your registered email address. Simply visit the "Forgot your password" page to get started.