You can easily create an inPixio account from our Account Management website.
Navigate to the ACCOUNT MANAGEMENT website and select the Sign Up tab. Create an account with the email you used during your purchase and click on the Continue button.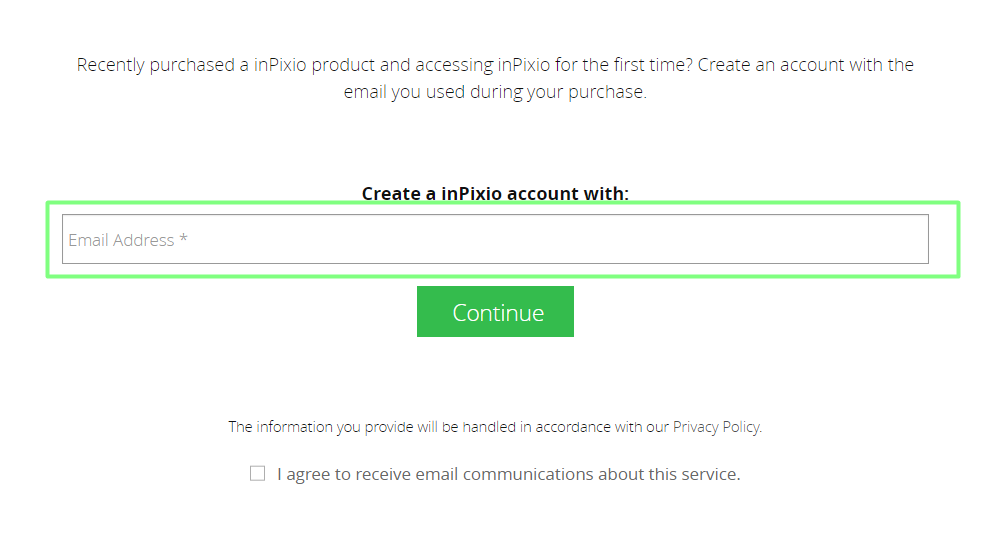 See more: An account is already associated with this email. How do I log in?
Fill out the remaining fields. Choose Sign Up. Please note that your password must be at least 6 characters, containing both letters and numbers.