Open the photo in the inPixio Photo editor. A quick way to do this is to right-click the image, select Open With, and then choose Photo Editor.
Use this method to print the most common image formats, including JPG, BMP, PNG, and TIFF.
Click on the Crop feature and select the Horizontal symmetry feature that's located under the Orientation tab.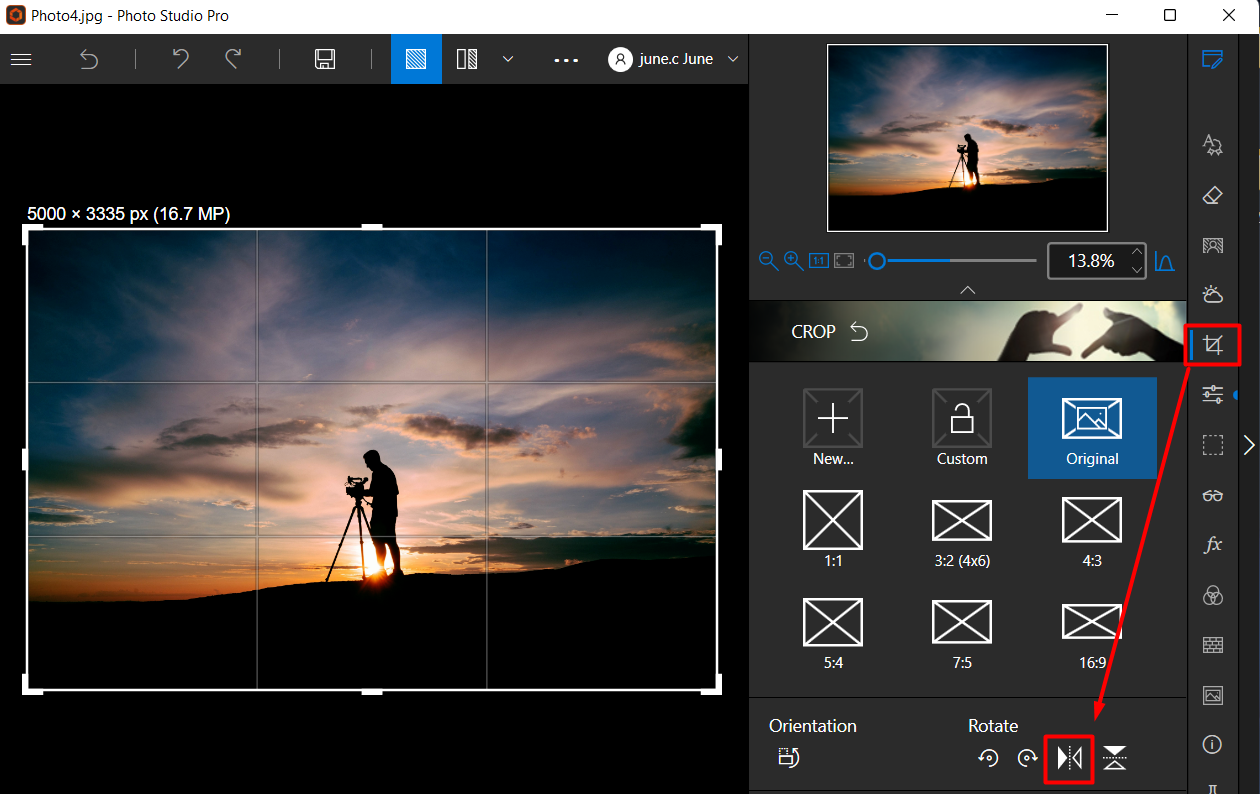 It's the option with a triangle split in two. The image will now flip, mirror-style.
Click the

Save...

button
. This creates a new file for the flipped image so you don't lose your original. It also brings you back to the regular Photos window.
Print your image. Now the image is flipped, open the menu in the left upper corner and click the printer icon.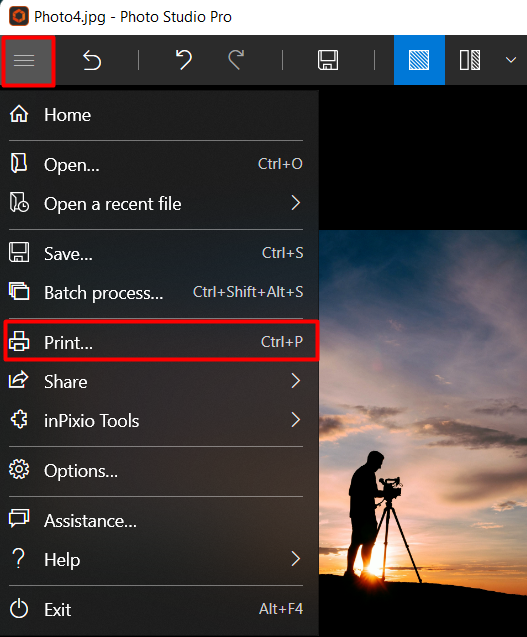 Choose a printer and your preferences, and then click Print.