A common way to find the versioning information of inPixio software is to check the About dialog of each product.
You may easily open the About dialog by clicking the product logo and then the Help button when using inPixio software.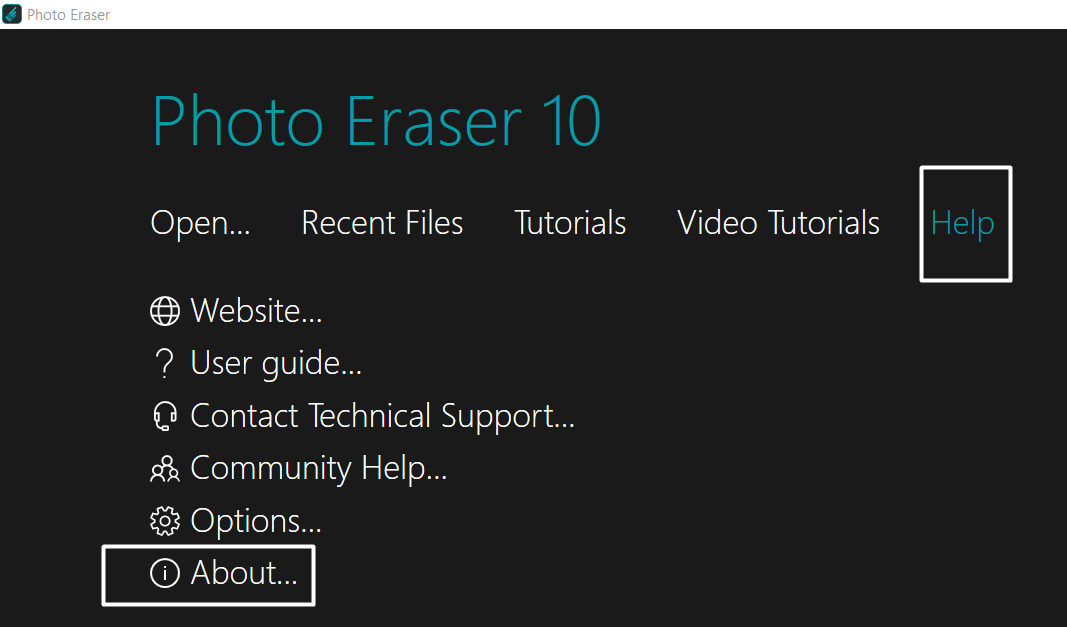 Product version:
The version and build number generally look like "10.2.7412". The number "10" is the major version number; "2" is the secondary version number, and "7412" stands for the build number.
Version type:
inPixio software usually comes in several version types that contain different features, such as Ultimate edition, PRO edition, etc. You may refer to the Product Comparison page to find out which version type best suits your needs.
Product Key:
The Product Key number is an ID for inPixio to track program builds internally. With this number, we can easily trace back the details of the software, and the information can speed up the technical support process.