A common way to find the versioning information of inPixio software is to check the About dialog of each product.
Open the inPixio Photo Studio software.
Click on the login icon in the top right corner.
Click on Help.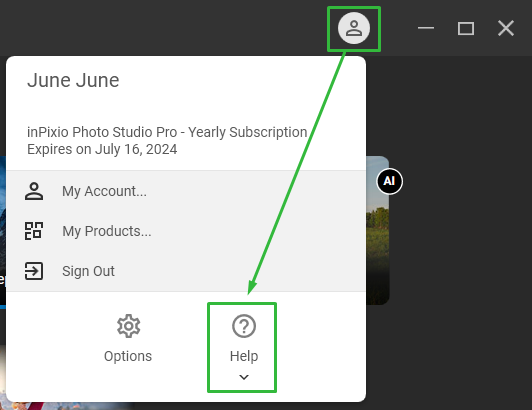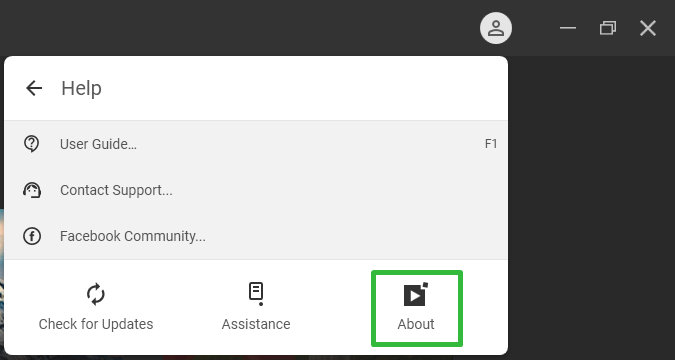 The window with the product version information will appear.
Click OK to close the window.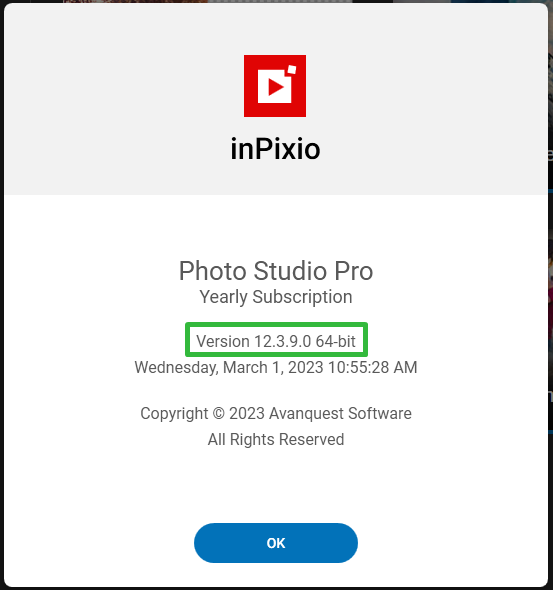 Product version
The version and build number generally look like "10.2.7412". The number "10" is the major version number; "2" is the secondary version number, and "7412" stands for the build number.
Version type
inPixio software usually comes in several version types that contain different features, such as Ultimate, PRO, etc.