At times, we'll want to clone the objects in the images to make the images more interesting. In this guide, we're going to introduce how to clone objects in pictures with detailed steps.
Step 1. Add Objects from Your Computer
After starting the Photo Eraser on your computer, you can click the Open button to add the picture from your computer.
Step 2. Select Object to Clone
2.1 You can see the main interface after adding the picture from your computer, and a panel on the right side of the program window. Now you can enter the Clone tab in the panel.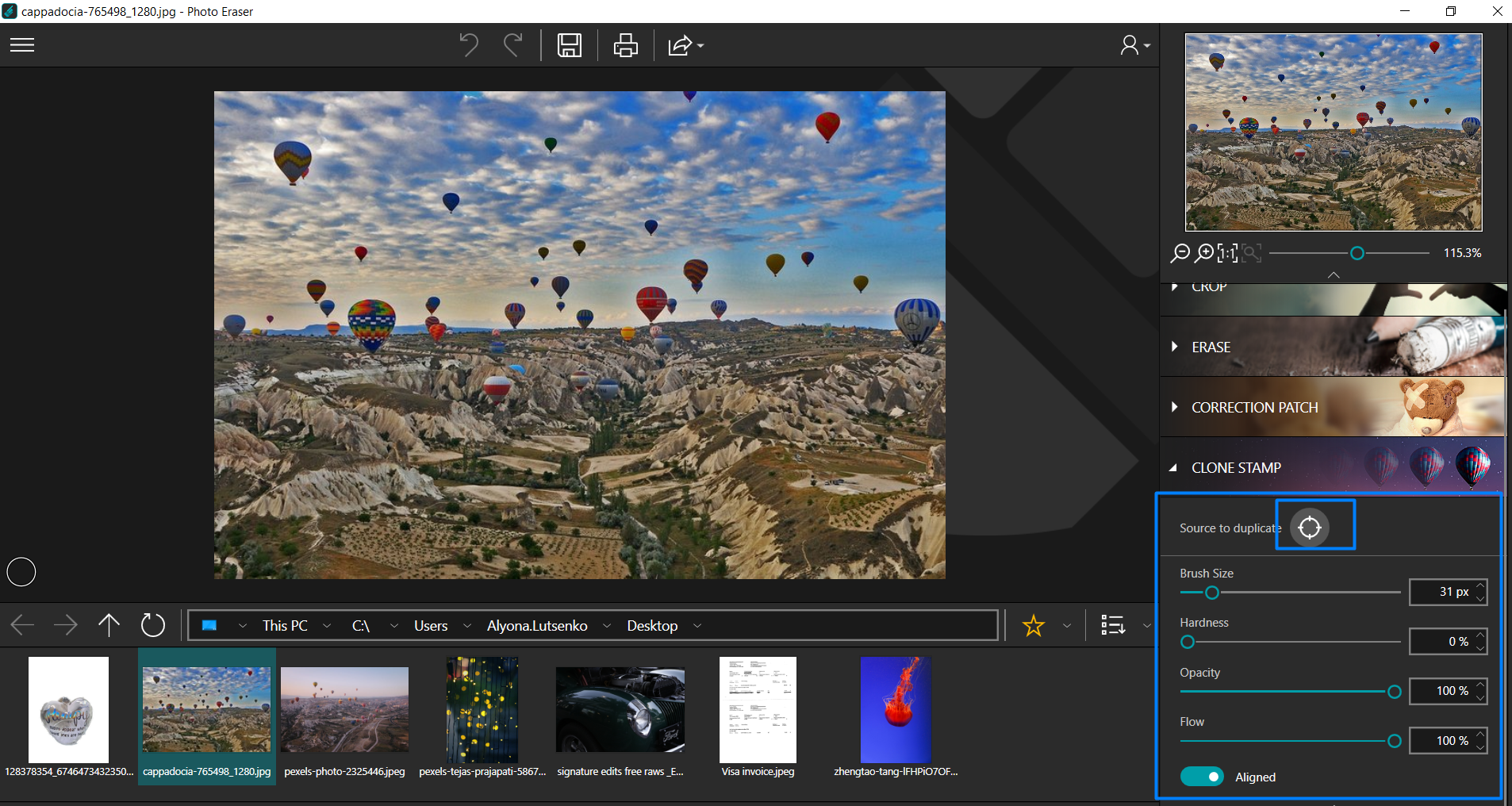 2.2 Now you can click the Target icon beside the Source to duplicate words. After that, you can select the object in the picture to clone.
2.3 If you want to clone a larger or smaller area, you only need to drag the slider beside the Brush Size option to make the size matches your requirement.
2.4 The Opacity option enables you to make the edge of the cloned objects blurry.