The available print sizes depend on your printer driver. Additional paper sizes must be added via the printer driver in Microsoft Windows.
All printer sizes available are determined by your system's native printer driver. If, however, you are using a different printer driver (for example, the Adobe PDF driver or the Generic Color PS for Commercial Printing driver) and it lacks the paper size you want, please add a custom paper size to the printer driver list. To add a custom paper size, follow these steps:
Click on the "Start" button, select the "Control Panel" and finally "View devices and printers".
Click on a Printer and then on "Print server properties".
Please select "Create a new form" in the dialogue box that will appear.
Give the new page size an unique "Form name", an example - '24×36′ or 'Custom A size'.
Select Metric or English units as required.
Define the page size with the long dimension as width and the short dimension as height.
Click the OK button.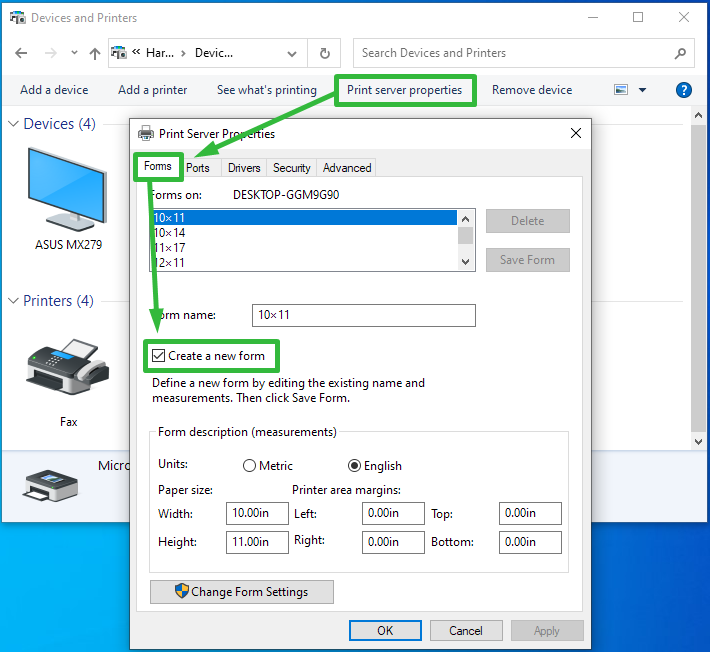 Restart your inPixio application and notice the new page sizes.