With inPixio Photo Focus you can enhance the depth of focus of your images.
Launch inPixio Photo Focus.
Click Open to choose a photo from your PC.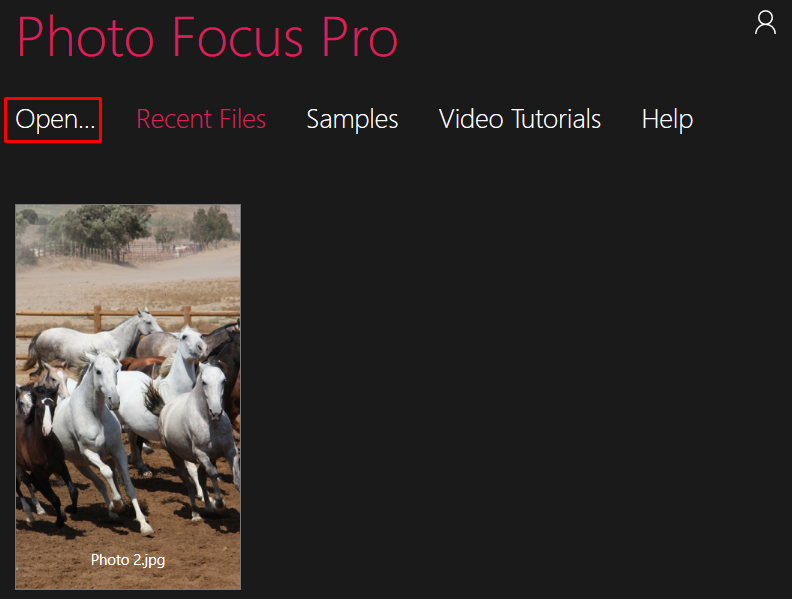 On the right-hand side, you can see all the tools available for you to use: Presets, Crop, Adjustments, Tone Curves, Sharpness, Creative Blur, and Vignetting.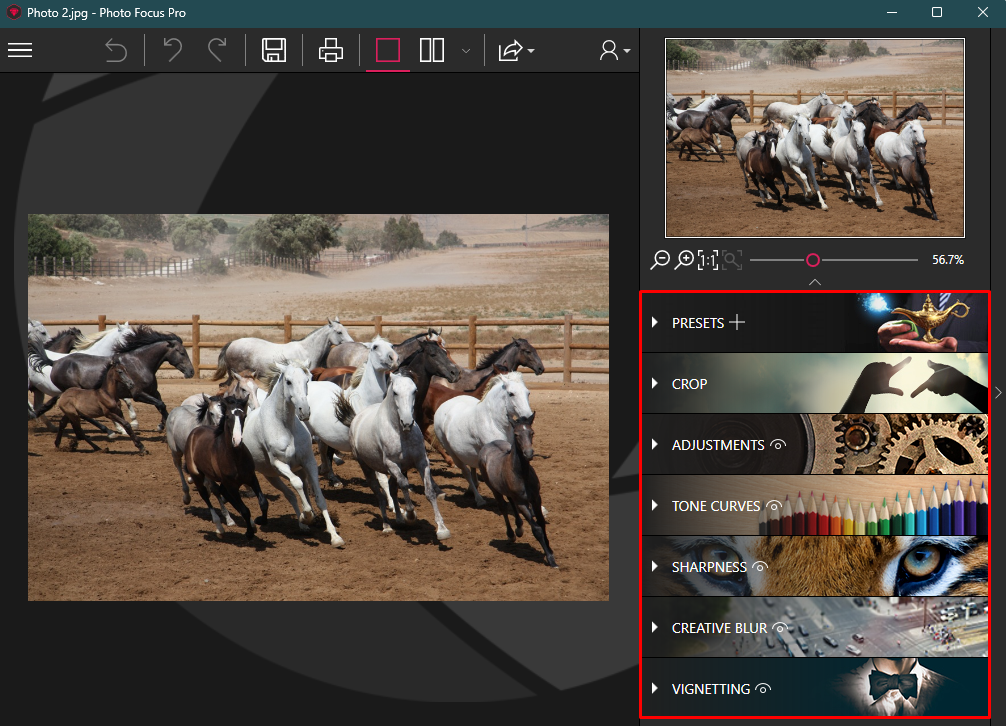 Click on the Preset category to expand it.
Here you can find 5 presets for different types of photos.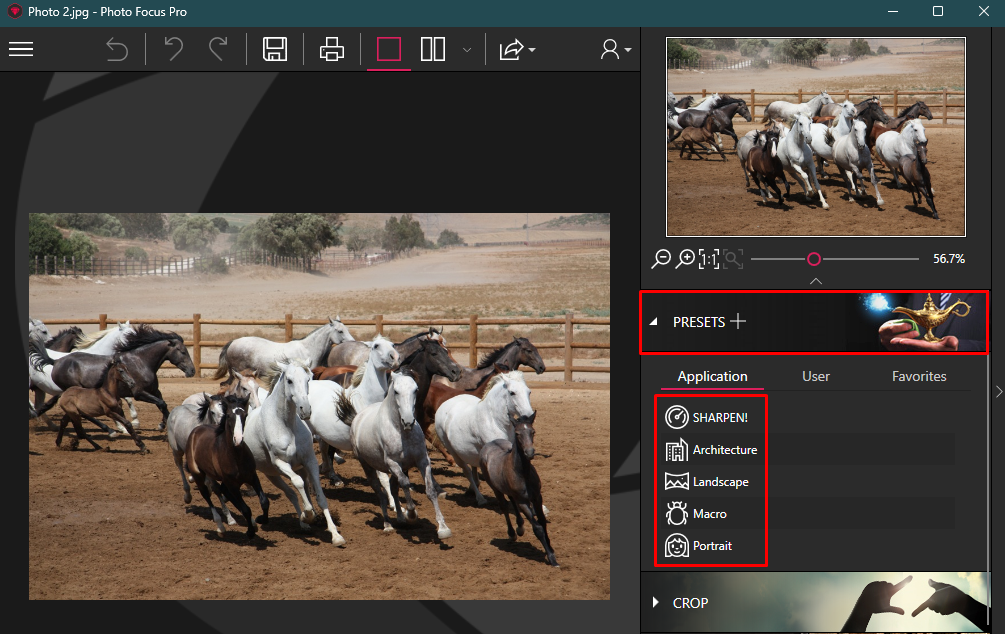 You can create your own preset consisting of preferred tools and features. First, you need to apply all the needed adjustments to the photo.
Open the Adjustments panel to enhance the photo.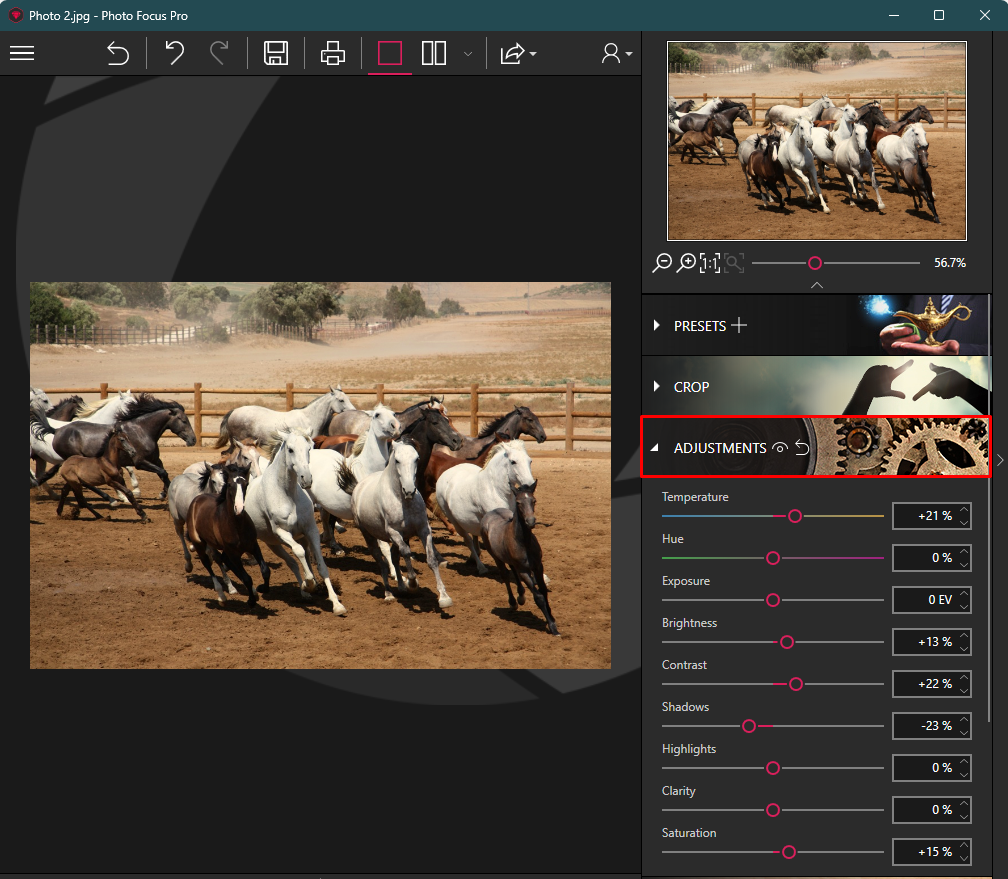 Use the Sharpness tool if needed.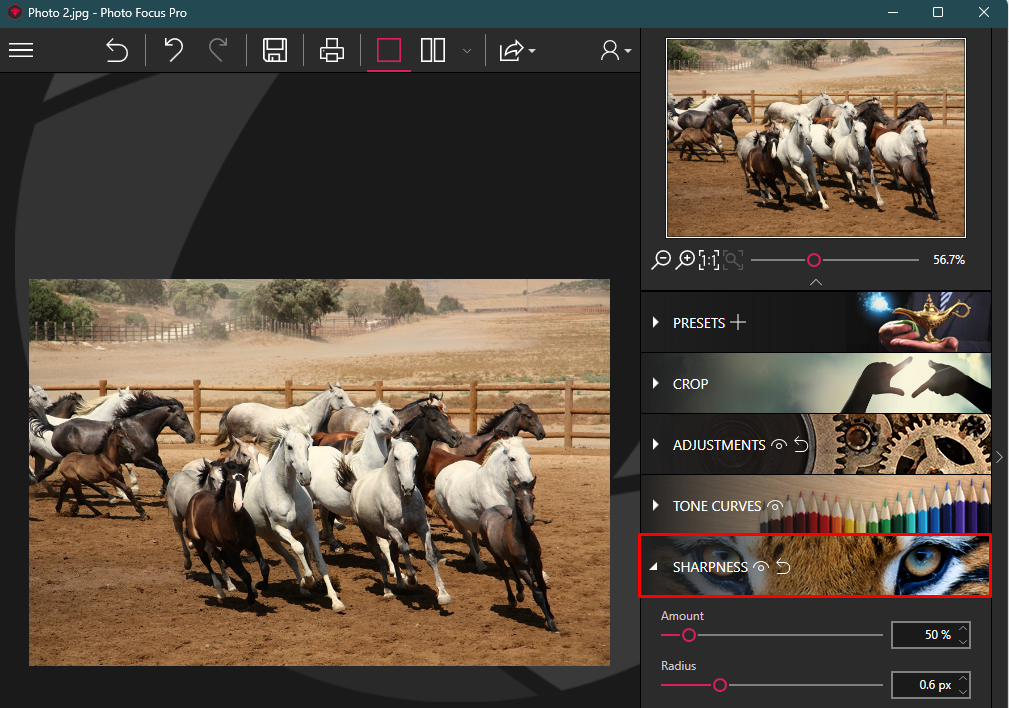 Apply Creative blur to focus on the main subject of your photo.
You can choose between several types of a blur - Linear, Radial, and Creative.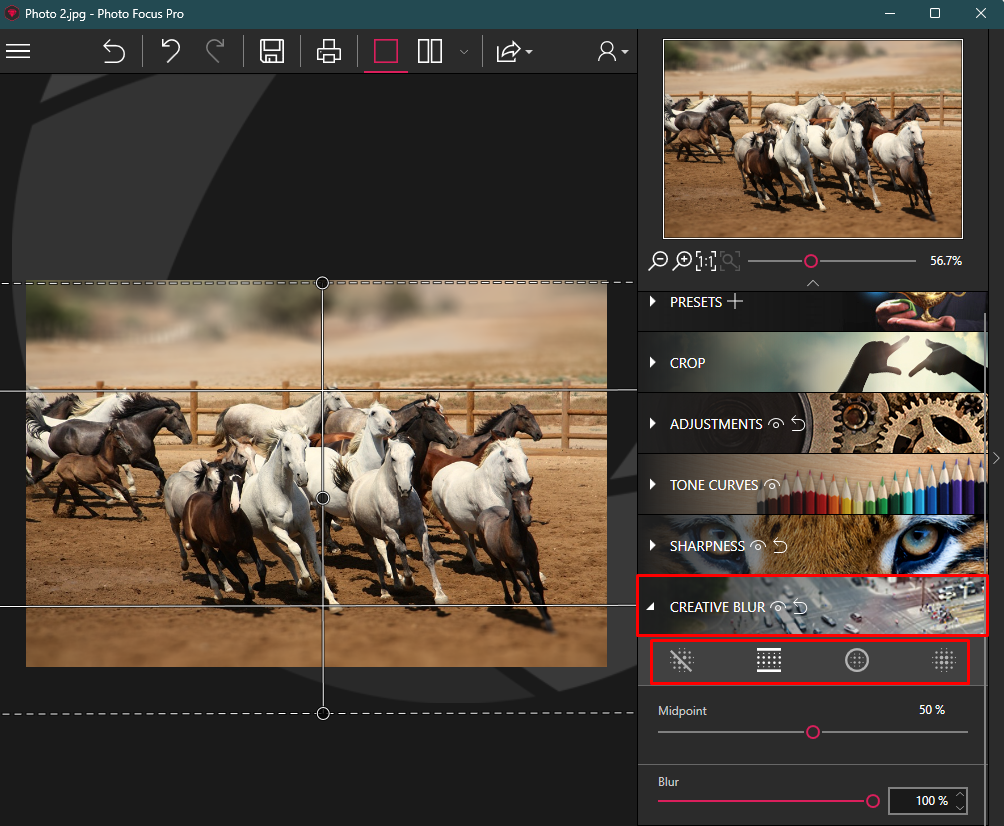 Adjust the Midpoint and Blur settings to your liking.
You can reposition the blur by dragging it around the photo.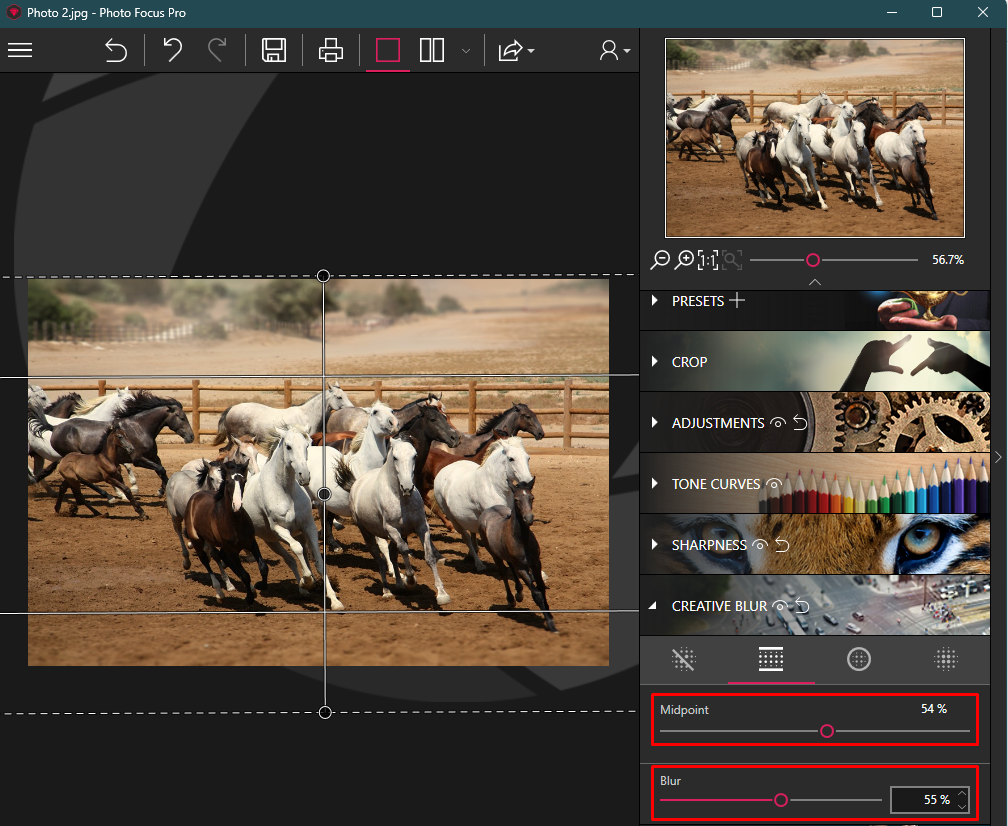 At any time, you can click on the Side-by-side view to check the before and after photos.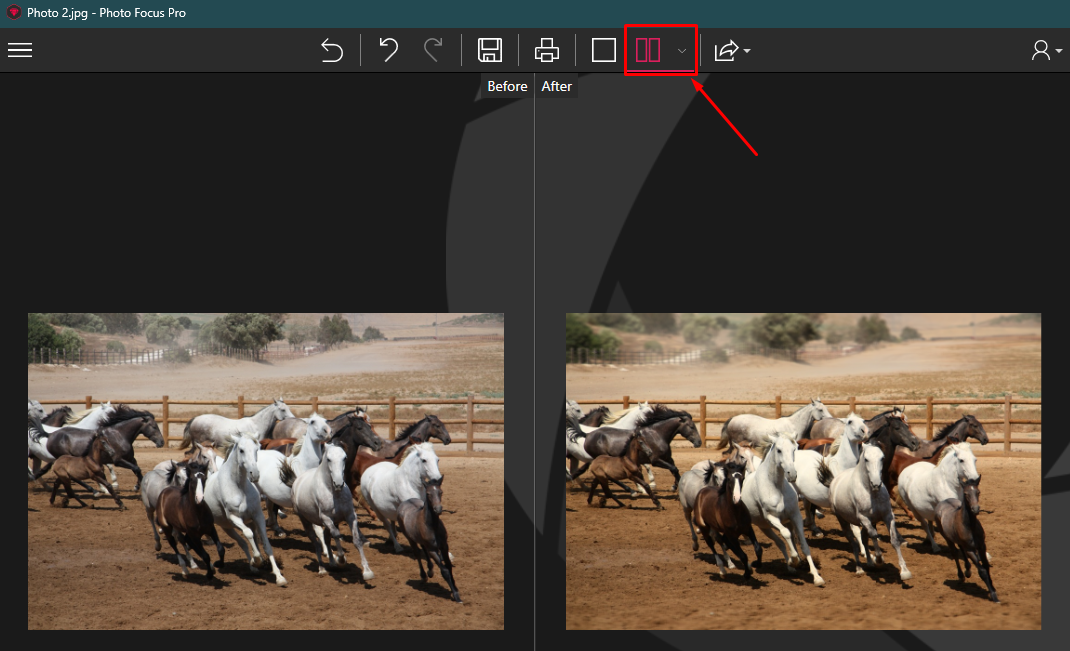 Once you're happy with the result, you can click on the plus icon in the Preset category to save these particular settings for future use.
Name your preset.
Click on the Create button.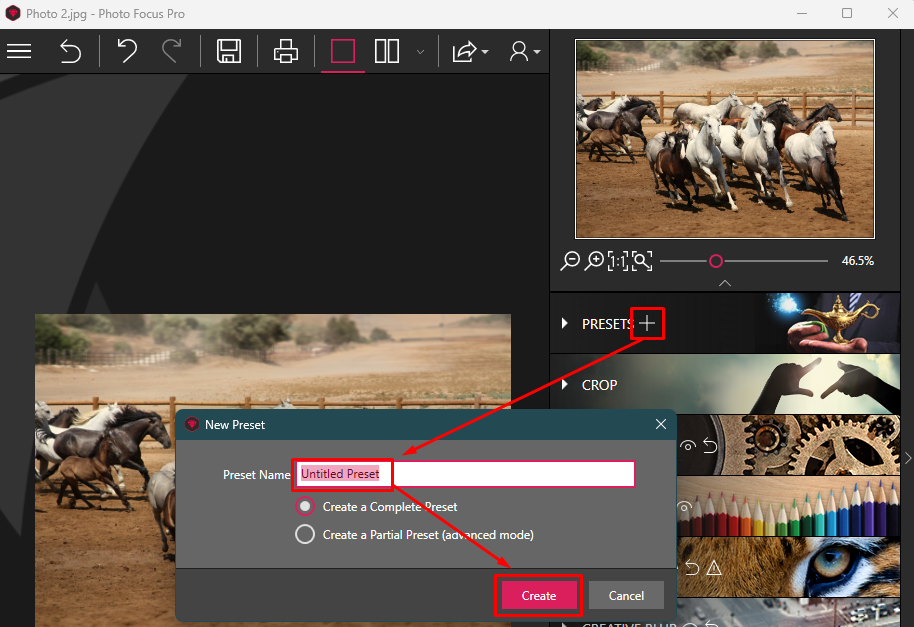 You can now find it in Presets under the User category.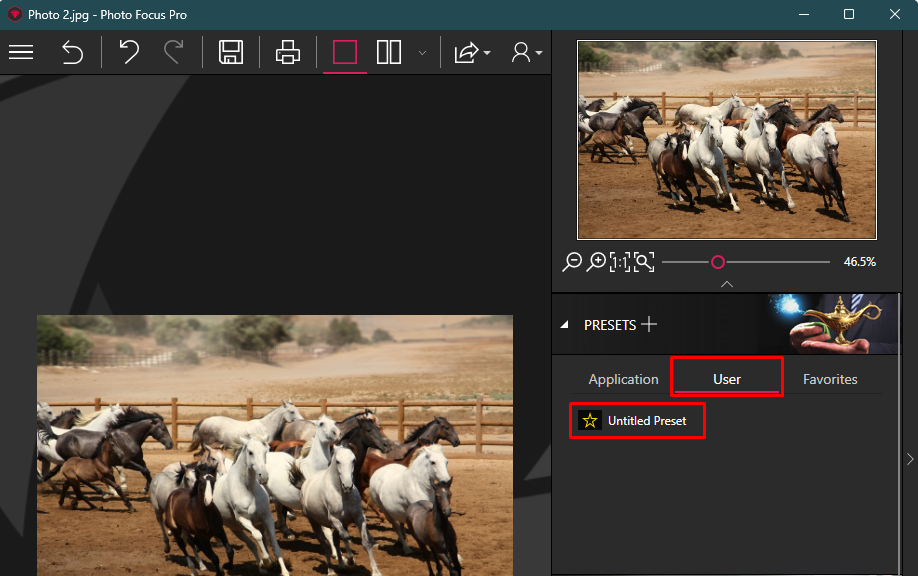 Click on the Save icon to save your photo.