With inPixio Photo Maximizer you can enlarge your photos while maintaining clarity and sharpness.
Launch inPixio Photo Maximizer.
Click Open to choose a photo from your PC.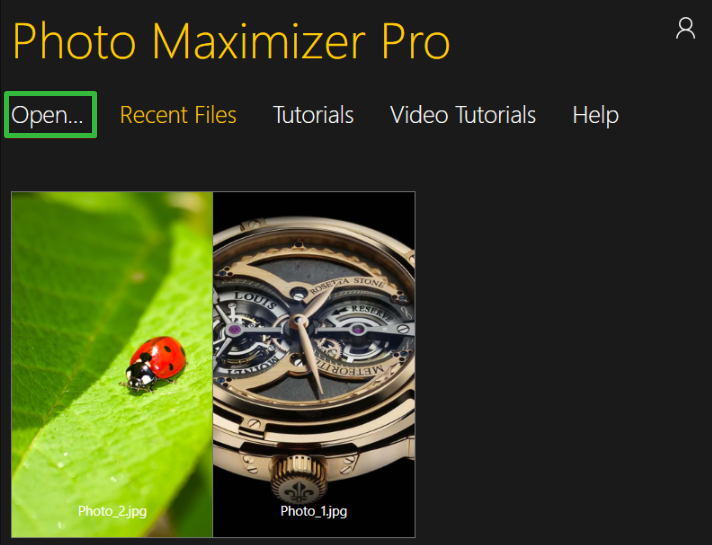 On the right-hand side, you can see all the tools available for you to use: Crop, Maximizer, Adjustments, Tone Curves, Sharpness, Noise Reduction, Film Grain, and Presets.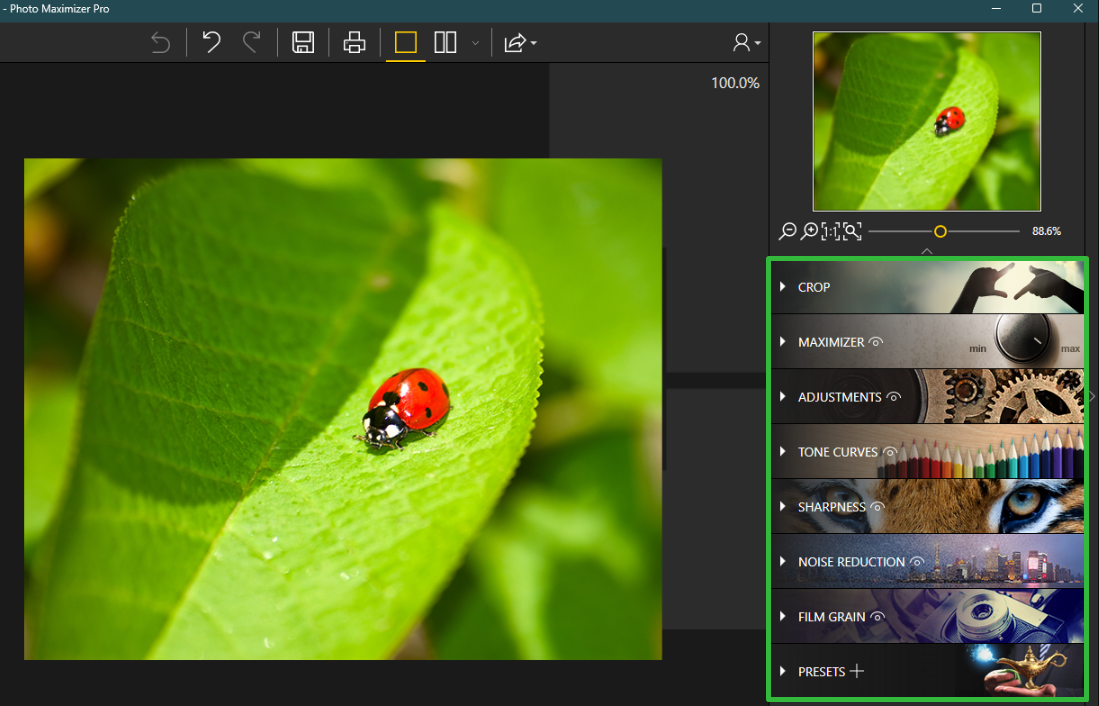 Click to expand the Maximizer option.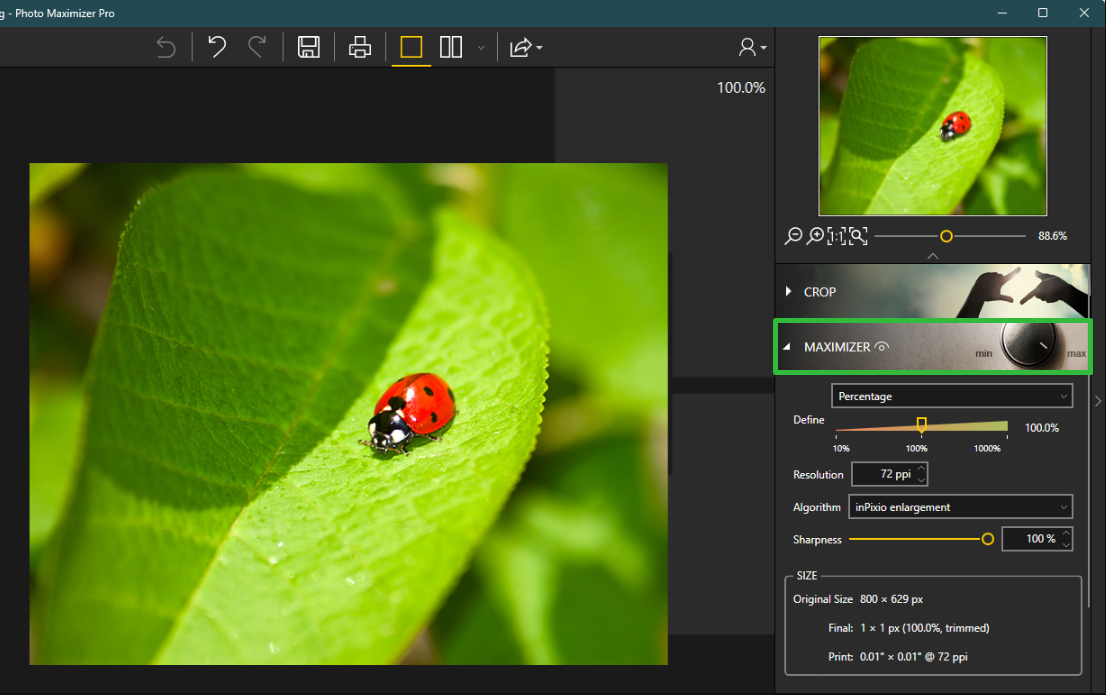 In the dropdown, you can choose the setting that fits best. E.g., you can resize your image based on its width and height or megapixels.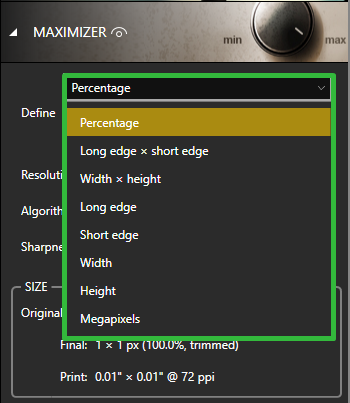 You can select the measurement from the list.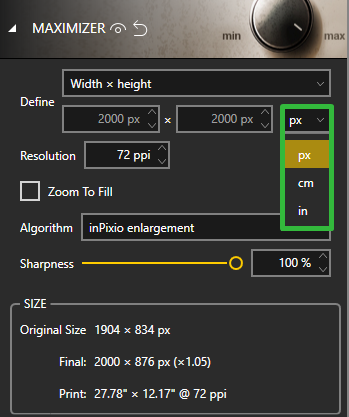 Select the ppi resolution.
You can see the final size of your photo in this window.
You can also choose the maximizer algorithm from the dropdown list.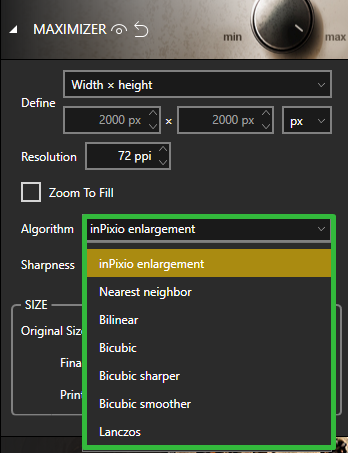 Adjust the sharpness slider if needed.
You can click on the plus icon next to Presets option to save and use all the adjustments later.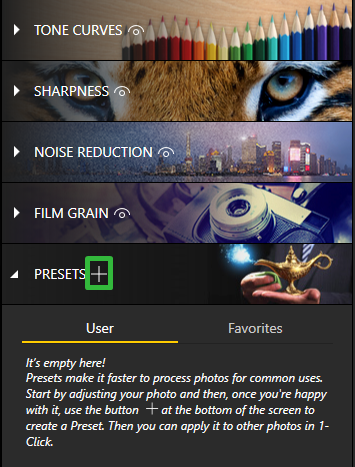 Once you're happy with the result, click on the Save icon.